Hi everyone. I managed to finish my 2nd kit this year so I'm making some pretty good progress :D I've been regularly updating my Facebook page instead of on here (
Plum Workshop
) so if you haven't checked it out yet please give it a look. I try to update every now and then although I'll be taking a short break from building to focus on another small project soon. I also noticed that this blog doesn't seem to be hotlinking photos correctly...it's strange because it's only a set group of photos that's acting this way. I'll try to fix it soon!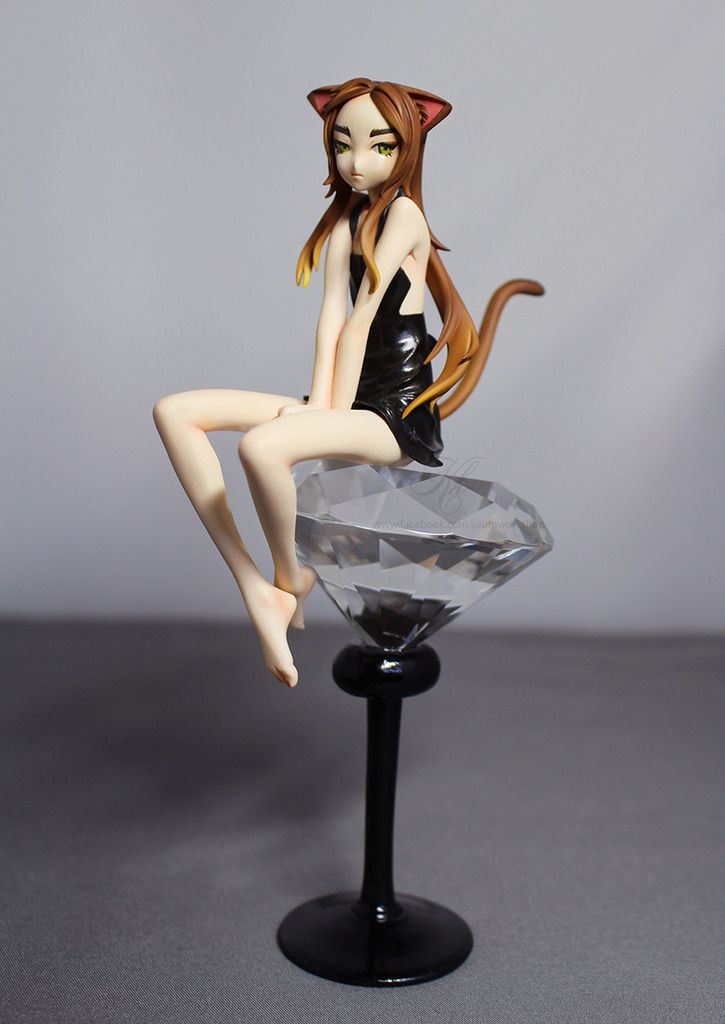 Anyway I'll keep this post brief. This little catgirl was created by the sculptor Grimrock. I came across this kit by sheer luck; I couldn't sleep one weekday night and decided to browse Mandarake. I ended up finding her for a very good deal (I think it was either 2000 or 3000 yen) and snatched her up really quickly as an impulse buy. I've always like the look of this kit but didn't want to justify buying a recast so I'm glad she popped up. See more below for build info and pics v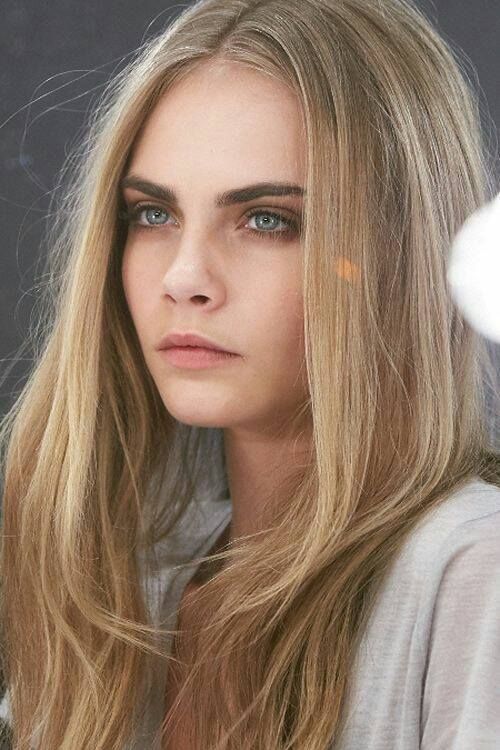 Cara Delevigne, supermodel and actress
I was mostly inspired by Cara Delevigne for this kit...something about the catgirl's pose and her face reminds me of a supermodel. My cast was pretty average - there were seamlines on every piece but the resin is soft so I didn't have too much trouble. A few parts were cast too thin (her original base, the sides of the dress) so I decided to make my own base and carve out the sides of her dress to make it more fashionable. I painted my little catgirl with a mixture of Tamiya acrylics and craft paints. Her skin is painted with a mixture of Tamiya clear red and yellow and I'm pretty happy with how it turned out :) The base is a small diamond paperweight, some putty and the bottom is part of a little glass cup that I melted off lol.
The color scheme I decided on
She is extremely small. Fully built and sitting (not including the base) she's around 11cm and her face is only 2cm! I had a lot of fun trying to pack in as much detail as possible and get those bushy eyebrows perfect on a small face. Not too much else to say so enjoy! Hopefully I'll have more to share soon hehe.