SHE'S HEEEEEEEEERE
I am so happy
The GK in question
I have been waiting patiently for this GK since she was first shown at WF2011 Winter but she never seemed to show up for the right price and pretty much anything with the circle name Gate River is impossible to find even on Y!J OTL. Then Ques Q (bless that company) decided to come along and pick up this sculpt along with a Flandre!!!! Ques Q is really, really good about making all of their PVC into resin as well so they decided to release a resin version which I found on the Jp Mandarake for 5k :D Apparently Ques Q also sells their resin versions directly on their website for 6k so it's worth looking into if you have a proxy.
Eeeee Remi-chan
Instruction sheet
She came in a few days ago and I am thrilled. I've never bought from Ques Q before but the resin quality is beautiful and there are only a few tabs that need to be sanded before she's ready for priming and painting. Here's a few part pics :3: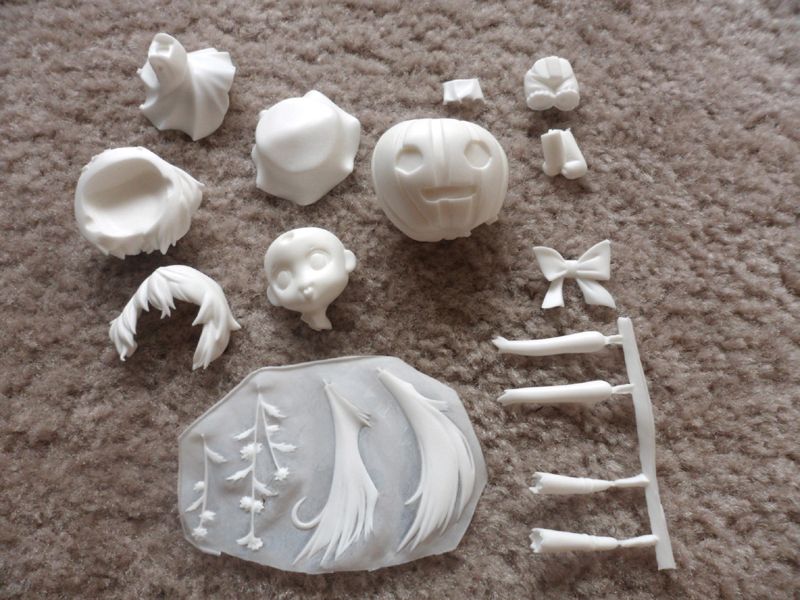 All of the parts, notice how white and clean the resin is compared to some other casts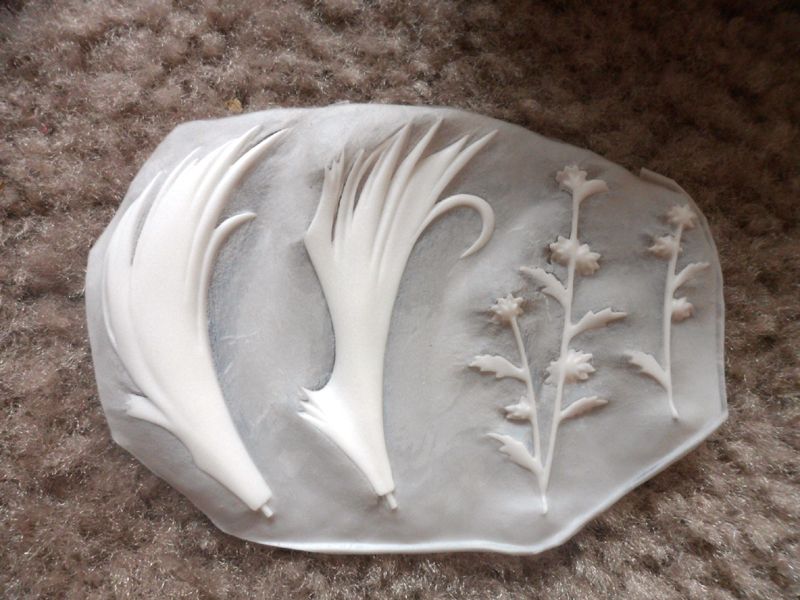 Wings + Flower pieces. Amazed that the stuff surrounding them is actually a VERY
thin layer of resin so you can just pop them out and lightly sand the sides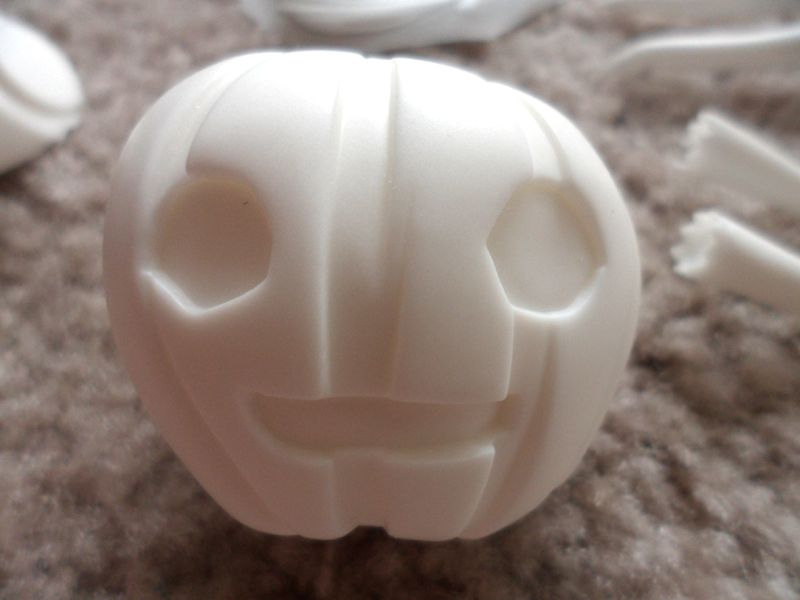 Very smiley pumpkin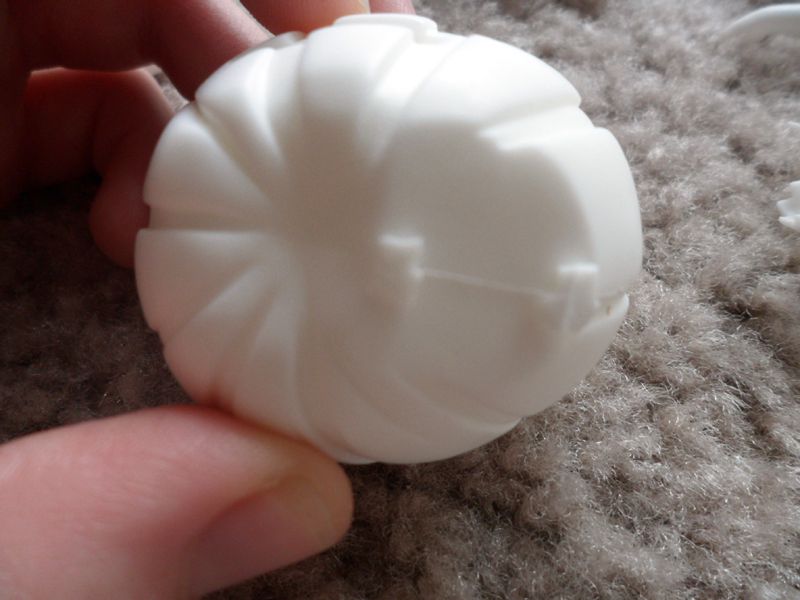 The largest tabs were on the bottom of the pumpkin
Her face is so precious
The kit is probably around 4" high when built but she's big enough you can get in there and paint lots of details. This is
exactly
the type of kit I love and I am thrilled to be able to paint her especially since I am not a fan of how the PVC's eyes turned out, they're a lot less dreamy and look more like decals lol. Now just have to decide how to paint her...